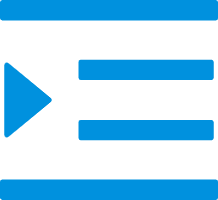 TPO
TPO memberanes: The Ultimate Guide
While you are choosing to purchase quality TPO memberanes, there are a few important points to know before you begin.
TPO memberanes
Application of TPO memberanes in metal roofing repair project
TPO memberanes Advantages
TPO single floor roofing system
Advantages of TPO single-layer roof system
Application example of TPO memberanes
China TPO membranes supplier
TPO membranes supplier
TPO memberanes
TPO (ThermoplasticPolyolefin) is a polymer based on the polymerization of polypropylene and rubber using the current state of the art polymer production technology. It can be recycled at any stage of use. TPO memberane are also very resistant to the growth of mold and algae, which can reduce solar reflectance, damage energy efficiency and aesthetics.
TPO POLYMER WATERPROOF ROLL IS A NEW TYPE OF WATERPROOF ROLL MADE OF PETROLEUM RESIN, ETHYLENE, ACETIC acid AND ethylene resin AS the base material, adding antioxidant, ANTI-aging agent, SOFTENer, and attached with fabric fiber and aluminum film on the surface. Another new trend for TPO rolls is for "green roofs" or "roof gardens". The welded TPO rolls are loosely placed and covered with soil and vegetation. The advantage of TPO memberane in this field is that it has strong resistance to the puncture of plant roots, and there is no chlorine, heavy metals or harmful components to plant roots, which makes the roof garden more environmentally friendly and has a better ecological effect. Comply with JGJ155-2007 "Planting roofing engineering technical regulations" standard. TPO roofing coils are currently on the market with a 30-year service life.
Application of TPO memberanes in metal roofing repair project
Aiming at the current status of asphalt memberanes and waterproof coatings in the maintenance of pressed metal roofing, Oriental Yuhong has special TPO memberanes for metal roofing maintenance. The maintenance special TPO memberanes adopts a more soft material formula system, so that it can fit the waveform of the pressed steel plate for bonding. The roof adopts the overall maintenance way, which fundamentally solves the problem of metal roof leakage.
After the rust removal of the steel plate base, on the back of the memberanes and the base coated with polymer waterproof coil special adhesive are bonded. At the detailed nodes, the memberanes thermoplasticity is used to reasonably cut and process according to the shape of the roof node, and the large surface memberanes is welded with hot air, so that the whole roof can form a complete waterproof layer and solve the leakage hidden danger.
TPO memberanes Advantages:
1.Rebuild the waterproof layer of the roof to solve the hidden danger of roof leakage;
2. Roof maintenance and construction will not affect indoor normal production activities;
3. Reflect most sunlight, significantly reduce roof temperature and indoor energy consumption;
4. Extend the service life of the original metal roof.
TPO single floor roofing system
The roofing system is constructed by means of mechanical fixation, full adhesion and empty laying with the exposed TPO memberanes.
Most industrial buildings are constructed of steel, so they are particularly suitable for TPO single-storey roofing systems. Purlin upper structure level for pressed steel base, PE film vapor layer, rock wool insulation layer, TPO memberanes. The waterproof effect is reliable, the construction layer is simple, the construction speed is fast, reduces the roof load, but also reduces the roof cost, saves the cost for the owner.
Advantages of TPO single-layer roof system:
1.Super long weather resistance and service life: without plasticizer, with super long aging resistance, the theoretical service life can be up to 50 years, it can be confirmed that the service life has been up to 30 years;
2. Energy saving and environmental protection: the light-colored TPO memberanes has excellent solar reflectivity and reduces indoor energy consumption;
3. Excellent low temperature performance: low temperature flexibility up to -50℃, can meet the use requirements in extremely cold areas;
4. Color customization service: In addition to standard light color products, a variety of color options are provided to meet the needs of personalized customization.
Application example of TPO memberanes
The first TOP polymer waterproof special material in China, a kind of impermeable, heat insulation, is expected to solve the roof planting seepage problem, energy saving and environmental protection, recycling TOP polymer waterproof special material NS06 came out in Han. NS06 is mainly concerned and applied in domestic well-known waterproof material manufacturing enterprises.
NS06 is jointly developed by China and South Korea Petrochemical and Beijing Research Institute of Chemical Industry. It is the first TOP (thermoplastic polyolefin) polymer waterproof material in China, and is used to make TOP waterproof rolls. According TO THE SUZHOU WATERPROOF RESEARCH Institute released at the meeting of the product application research report, NS06 main performance to meet the standards of imported products, fill the domestic gap. TPO waterproof rolls are WIDELY used for the waterproof engineering of exposed and non-exposed roofs, pools, canals and landfill sites, as well as underground waterproof engineering, subway, tunnel, culvert, underground parking lot, etc., and has the characteristics of light weight, good flexibility, easy loading and unloading and construction.
China TPO membranes supplier
SHENGHANG is a leading China TPO membranes supplier, factory, manufacturer that focuses on TPO membranes. We have our own production workshop and design team. If you cooperate with us, we can provide you with first-hand prices.
TPO membranes suppliers are companies that produce and sell TPO membranes. These membranes are used to protect the environment and provide clean water. They are also used in manufacturing processes. TPO membranes suppliers offer a variety of products and services.
TPO membranes supplier
Advanced TPO membranes, many years of technical experience, high-quality TPO membranes products. We offer you the lowest wholesale price of TPO membranes, welcome to buy.
TPO membranes supplier is an organization that specializes in the production of TPO membranes. These membranes are used to separate oil and water. TPO membranes are also known as water separation membranes. They are available in a variety of sizes and shapes, and can be made out of several different materials.