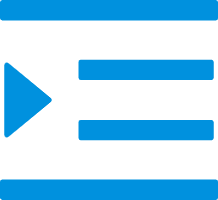 Metal insulation plate
3" Ribbed Plate
Product category: Insulation plate
Welding plates are an important part of any welding project. There are a variety of weld plates available on the market, each with its own set of benefits and drawbacks. One type of weld plate that is becoming increasingly popular is induction weld plates. Induction weld plates are made of high-quality steel and are specifically designed for welding. They are easy to use and provide great results.
Contact Supplier
China's best Metal insulation plate supplier, manufacturer

As a leading Metal insulation plate supplier and manufacturer in China, SHENGHANG has provided high quality products and services to customers all over the world for many years.

Our products are made of the best materials and have been rigorously tested to ensure they meet the highest standards. We are proud to offer our customers a 100% satisfaction guarantee on all of our products.

SHENGHANG is committed to providing the best possible service to our customers. We have a team of knowledgeable and experienced customer service representatives who are available 24/7 to answer any questions you may have.

3" Ribbed Metal insulation plate Description

Metal Insulation Plates are used to mechanically attach insulation, coverboards and BUR base sheets to the substrate. The plate's circular design and reinforcing ribs provide exceptional strength to resist wind uplift forces. TRUFAST Metal Insulation Plates are made of Galvalume coated steel for excellent corrosion protection that meet the requirements fo ASTM D 6294, FM 4470 and DIN 50018. TRUFAST 3" Metal Insulation Plate has a flat bottom and is used to attach roof coverboards, insulation, and BUR base sheets to the substrate.

3" Ribbed Metal insulation plate Features

Engineered reinforcing ribs design provides maximum wind uplift rating

22 ga. Galvalume steel provides increased protection against corrosion.

About Custom 3" Ribbed Metal insulation plate

Are you looking for a unique plate to add to your accessories' collection? Check out our Custom Ribbed Plate! The design of this piece is stylish and functional and can be customized any way you want. Whether you're looking for a personalized product with your name on it or a fun animal design, we've got you covered!

The Custom Ribbed Plate is a unique and innovative product that has caught the attention of many. Made of durable materials, this product is designed to provide excellent protection for your device. The plate has a ribbed design to provide extra security to your equipment. The Custom Ribbed Plate is also light and easy to carry.

Custom 3" Ribbed Metal insulation plate

Custom 3" Ribbed Metal insulation plate are popular because they offer several advantages over standard plates:

First, they are more durable because they are reinforced with multiple layers of steel.

Second, they are more shock resistant, which is important in industries such as mining and construction.

Third, they are less likely to have dents or scratches than standard boards.

Finally, the Custom Ribbed Plate can be personalized with your company logo or branding for a unique look that stands out from the competition.