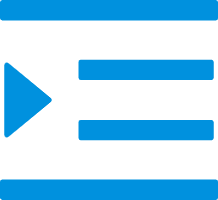 Roofing Screws
#12 Extra Heavy Duty Roofing Fastener Torx Head
Product category: Roofing Fastener
Material: 1022A wire steel
Type: Torx Head
Contact Supplier
Roofing Fastener Suppliers,Roofing Fastener Manufacturer,Fastener factory

Shenghang Fastener Factory is a leading supplier of roofing fasteners. Our products are used in a variety of applications, including residential, commercial, and industrial roofs. We offer a wide selection of fasteners, including nails, screws, and bolts. Our products are made from high-quality materials and are backed by a team of experts. We're dedicated to providing the best possible products and services to our customers.

what are roofing fasteners and their purpose

A roofing fastener is a type of hardware used to hold roofing materials in place. There are many different types of roofing fasteners, each with their own specific purpose. The most common type of roofing fastener is the nail. Nails are used to secure shingles, tiles, and other types of roofing material to the underlying structure. Roofing nails are typically made from steel or aluminum and have a sharp point that helps penetrate the roofing material. Another type of roofing fastener is the screw. Screws are used in conjunction with nails to provide additional holding power. They are also used to attach flashing and other types of trim around the edges of the roof. Roof screws are typically made from galvanized steel or stainless steel to resist corrosion.

Types of roofing fasteners: material, size, head type

There are many types of roofing fasteners available on the market. The most common type is the galvanized steel screw. These screws are available in a variety of sizes and head types. The most common size is the #10 screw, which is used for most applications. The #12 screw is used for heavier duty applications. The head type is usually determined by the application. The most common head types are Phillips, square, and hex head.

Benefits of using a heavy duty roofing fastener

When it comes to choosing the right roofing fastener, there are many factors to consider. However, one of the most important is the type of material the fastener will be used with. If you're working with a heavier duty material, such as concrete or metal, then you'll need to use a heavy duty roofing fastener. Here are just a few of the benefits of doing so:

1. Increased Strength and Durability: Heavy duty roofing fasteners are designed to withstand greater forces than their standard counterparts. This means they're less likely to break or come loose over time, keeping your roof secure for longer.

2. Improved Resistance to Weathering: harsher weather conditions can take their toll on weaker fasteners, leading to rust and other damage.

How to install a heavy duty roofing fastener

Installing a heavy duty roofing fastener is a quick and easy process that anyone can do. Here are the steps:

1. Drill a hole in the center of the roofing panel using a power drill and a 1/8" drill bit.

2. Place the heavy duty roofing fastener through the hole and into the furring strip beneath the panel.

3. Use a hammer to drive the fastener into the furring strip until it is flush with the surface of the roofing panel.

4. Repeat steps 1-3 for each additional roofing panel.

Application

Fixed on steel deck1.5mm to 6.0mm

Material

Hardened Carbon Steel

Thread Diameter

6.3mm

Condition

RH<75%, No Chemical Corrosion

Corrosion Resistance

1800 hrs salt spray NSS resistance tested by SGS, appearance rating above 10 (ASTM B117-18)

Sulfur dioxide and acid rain test 18 gram / cycle (2.0S) surface red rust corrosion area <15%(DIN50018:2013-AHT2.0S)

15 cycle Kesternich test, no red rust (GB 9789)

1500hr salt spray NSS resistance test, no red rust (GB/T 10125)

About Heavy Duty Roofing Fastener

Heavy Duty Roofing Fastener is one of the most popular and reliable types of roofing fasteners. They are made of high-quality materials designed to resist corrosion and wear. They are also easy to install and ideal for roofs that need to be replaced frequently.

The Heavy Duty Roofing Fastener is designed to provide a durable, secure connection between roofing materials and a building's framing members. They are also resistant to environmental factors, including weather and humidity.

Heavy Duty Roofing Fastener

There are many advantages to using Heavy Duty Roofing Fastener. They are generally more durable and last longer than standard fasteners. Also, they are less likely to corrode and resist damage from snow and ice. Additionally, the Heavy Duty Roofing Fastener generally has safer connections, making it a better choice for roofs that are frequently accessed or used in high-traffic areas.

#12 Common Problems with Torx heads for Extra heavy duty roofing fasteners

1. Are you a #12 Extra Heavy Duty Roofing Fastener Torx Head manufacture?

Yes, SHENGHANG is a roofing fastener factory, manufacturer and supplier of #12 Extra Heavy Duty Roofing Fastener Torx Head.

We mainly produce all kinds of screws, anchors, bolts and nuts, waterproof liquid PU film, PVC waterproof coil and so on.

2. What is the lead time for #12 Extra Heavy Duty Roofing Fastener Torx Head?

It takes 7-10 days to stock products. For bulk orders, depending on the order quantity will be within 30-60 days.

3. How do we order #12 Extra Heavy Duty Roofing Fastener Torx Head?

Just in our query on a page or send email to https://www.shtmz.com/contact.