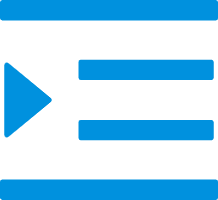 Waterproof Memberane
Roofing Memberane: The Ultimate Guide
While you are choosing to purchase quality Roofing Membrane, there are a few important points to know before you begin.
PVC/TPO Roofing memberane
Advantages of TPO/PVC single polymer Roofing memberane
Comparison of application of PVC waterproof memberane and TPO waterproof memberane
The development trend of building waterproof materials
China PVC Membrane factory
PVC Membrane is a plastic film
PVC/TPO Roofing memberane
TPO Roofing memberane is thermoplastic polyolefin waterproof memberane.
Is based on the use of advanced polymerization technology of combing ethylene-propylene rubber and polypropylene thermoplastic polyolefin (TPO) synthetic resin as basic material, adding antioxidants, new waterproofing materials made of protective agent, softener, can do internal enhancement with polyester fiber mesh cloth material enhanced waterproofing materials, is a synthetic polymer waterproof coiled material waterproof products.
TPO Roofing memberane combine the properties of EPDM and PVC with the weatherability of the former, low softness, and weldability of the latter. This material is different from traditional plastic, showing high elasticity of rubber at room temperature, and can be shaped like plastic at high temperature.
Therefore, this material has good machining and mechanical properties, and has high strength welding properties.
Adding a layer of polyester fiber fabric between the two layers of TPO material can enhance its physical properties, fracture strength, fatigue resistance and puncture resistance.
In practical application, the product has the comprehensive characteristics of anti-aging, high tensile strength, large elongation, wet roof can be constructed, exposed without protective layer, convenient construction, no pollution and so on. It is very suitable for the waterproof layer of light energy saving roof.
PVC Roofing memberane is polyester fiber reinforced polyvinyl chloride (PVC).
Waterproof memberane material is a kind of thermoplastic PVC roll material, the memberane material is polyester fiber fabric as reinforcement, through the special extrusion coating process, the PVC plastic layer on both sides and the middle of the polyester reinforcement combined into one polymer memberane material.
Advanced formulation of polyvinyl chloride plastic layer and mesh structure of polyester fabric, so that the memberane has excellent dimensional stability and low coefficient of thermal expansion.
To enhance the long-term performance of memberane directly exposed to the natural environment. Construction method: hot air welding, so as to ensure the effect of weld.
1. PVC Roofing memberane has high tensile strength, good elongation and small thermal size change rate.
2, with good weldability, hot air joint welding and base metal become one.
3. It has good water vapor diffusion, easy release of condensate, and easy discharge of moisture and moisture left to the base.
4, aging resistance, UV irradiation resistance, chemical corrosion resistance, root penetration resistance.
5, low temperature (-20℃) has good flexibility.
6, long service life (roof 25 years, underground more than 50 years), and no environmental pollution.
7. The surface of the color reflects ultraviolet radiation, and the surface of the PVC waterproof coil absorbs less heat and has low temperature.
8, excellent flexibility and extension, high tensile strength, excellent size stability, high mechanical strength, erosion resistance, root permeability resistance, weather resistance and UV resistance linear, hail resistance.
Advantages of TPO/PVC single polymer Roofing memberane
Under the circumstance that the country vigorously advocates energy conservation and emission reduction and industrial upgrading, polymer waterproof products have always been the key products in the industry, especially the roofing project with TPO/PVC single-layer polymer Roofing memberane as the main material, with outstanding advantages:
1, thin material, easy to operate.
Only a 1.5mm thickness can realize the first waterproof, compared with the traditional first waterproof to do two, more convenient, only two people can realize the rapid laying.
2, wide memberane, less joints.
Width up to 2 meters, the length can be customized according to customer requirements, can achieve rapid paving, reduce joints, reduce the risk of leakage.
3, complete set, high degree of automation.
A variety of supporting prefabricated parts and fasteners to meet the needs of various situations on site; High degree of automation, using automatic hot air welding machine welding speed up to 6M /min, high credibility.
4, the structure of less layers, the overall structure of light quality, save the construction period.
The lightweight material is selected, THE structure level is less, the construction is convenient and fast, there is no open fire, and the fire can be avoided effectively. The construction period is shortened by more than 10 days compared with the ordinary memberane.
Comparison of application of PVC Roofing memberane and TPO Roofing memberane
TPO Roofing memberane
TPO Roofing memberane is based on polymerizing polypropylene and rubber together using current state of the art polymer production technology. It can be recycled at any stage of use. TPO Roofing memberane also have excellent resistance to the growth of mold and algae, which can reduce solar reflectance, damage energy efficiency and aesthetics. TPO Roofing ROLL IS A NEW TYPE OF WATERPROOF ROLL MADE OF PETROLEUM RESIN, ETHYLENE, ACETIC ACID, ETHYLENE resin AS THE BASE material, adding antioxidant, ANTI-aging agent, SOFTENer, and surface attached with fabric fiber, ALUMINUM film. Another new trend for TPO memberane is for "green roofs" or "roof gardens".
PVC Roofing memberane is a kind of thermoplastic PVC roll. PVC Roofing memberane is made of polyvinyl chloride resin as the main component, adding plasticizer and modified materials, etc., and is processed by memberane, extrusion, coating and other technological processes. It belongs to polymer material. General PVC memberane is made of polyester fiber fabric as reinforcement, so that the double-sided PVC plastic layer and the polyester reinforcement in the middle are combined into one polymer memberane.
The development trend of building waterproof materials
Building waterproof materials are diversified. No matter which kind of waterproof material will not dominate the market and unify the world, some of the existing advanced waterproof materials in different countries and different waterproof projects can be used separately; Building waterproof is still based on asphalt coil. The oxidized asphalt oil roofing and underground waterproof film show a downward trend, and the modified asphalt waterproof coil has become the dominant waterproof material in many countries. Polymer waterproof coil plays an important role. EPDM, PVC, TPO and other materials have high durability, safety, environmental protection and no pollution, and can even be reused. They are the mainstream of the development of waterproof materials in the future, and the market demand will gradually increase.
The waterproof material in China and technical route should be designed as follows: to develop the high polymer waterproofing materials, waterproof coating, appropriate development efforts to develop sealing material, and notice to develop water stop, integration of waterproof plugging materials of rigid polyurethane foam insulation materials, gradually reduce low-grade material and increase the proportion of all kinds of high-grade material, comprehensively improve the overall level of waterproof materials in China. Solve the corresponding production equipment, supporting raw materials and construction technology problems, reduce the leakage of buildings, ensure the use of waterproof engineering period gradually increased; Standardize the market, improve the management system, as soon as possible to implement waterproof engineering quality guarantee period system.
China PVC Membrane factory
SHENGHANG is one of the most important PVC Membrane factories in China. A large production capacity can produce all kinds of PVC Membrane. PVC Membrane is also known for its high quality and competitive price. PVC Membrane and other products are exported to dozens of countries and regions.
The PVC Membrane plant produces synthetic membranes for water filtration and other industrial uses. The synthetic membrane is a thin-film technology made from a variety of materials, including metals, plastics, and composites. Membranes are used to filter water, collect wastewater and remove pollutants from the air.
PVC Membrane is a plastic film
It has many features that make it attractive to many businesses. PVC Membrane is made from polyvinyl chloride, which is a synthetic polymer. The PVC molecules twist together to form a thin film. This film makes PVC film strong and flexible. Additionally, PVC Membrane will not corrode or decompose over time like some other types of plastics.
PVC Membrane is an excellent water filtration material because it has many advantages over other materials. PVC Membrane is strong and durable, so it can withstand a lot of pressure and water flow. It is also selective and can filter out specific types of particles, such as bacteria or viruses. Finally, PVC Membrane is affordable, so it can be used in many applications.
PVC Membrane is an advantageous material for the following reasons:
- It is eco-friendly.
- It is non-toxic.
- It is durable.
- It has low permeability.